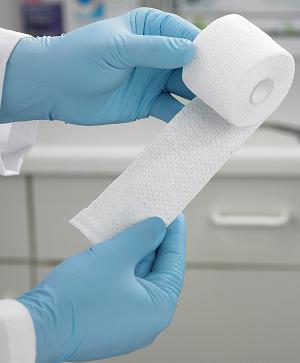 Coming Soon New and Improved Medhandler Nitrile Exam Powder Free Glove
Latex and protein free to minimize risk of allergic reaction.
Unique synthetic nitrile formulation provides exceptional puncture and chemical-resistance.
Light blue color is easily identifiable in a multi-glove environment.
Powder free.
CAUTION: Components used in making these gloves may cause allergic reactions in some users. Follow your institution's policies for use.
MedHandler® Nitrile Exam Gloves
No records were found.